UK USED FORKLIFT BUYERS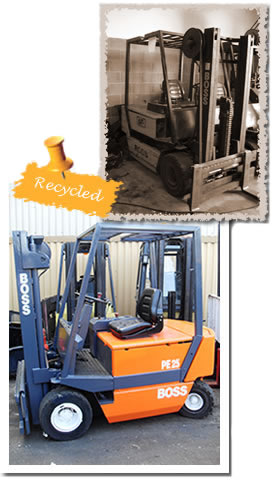 Working for you - The Forklift User

Here at PR Forklifts we can find a use for JUST ABOUT ANY USED FORKLIFT TRUCK in any condition
Whether the forklift is refurbished and supplied to a new customer with a new lease of life, broken up as a donor of reusable parts or recycled in an environmentally friendly way.
NOTHING GOES TO WASTE!
One of our team of Engineers can visit your site, ANYWHERE IN THE UK to inspect any surplus Forklifts you may have to enable us to give you our valuation.
PR FORKLIFTS buy more used Forklifts than any other company in the UK due to the fact that we always offer TOP PRICES and have been doing so FOR OVER 21 YEARS
Please explore our website to find out how
WE CAN BE OF SERVICE TO YOU.